Thoughts on the Consumer Protection Act 2012.
Following on from my recent blog summarising the changes outlined within the Kenya Consumer Protection Act I decided to put down some of my thoughts about its impact.
It is undoubtedly a huge step forward for the consumer.  As a consumer I have on numerous occasions wrung my hands in despair at a lack of recourse for poor, and what you feel should be downright illegal behaviours, on the part of businesses here in Kenya.
One of my most annoying consumer experiences was in Nakumat, a couple of years ago.  I had gone into the Junction branch looking for a present for a friend's daughter.  I decided to go for a Barbie, recognising that it was expensive as is often the way with imported toys.  When I arrived at the till I was informed (not too kindly) that I needed to pay an additional Ksh 500.  I looked at the price on the item and naively indicated that that was not the price on the box to be further informed that the price on the box was not relevant, and I must pay the price that came up on the cash register.  By this stage the queue was starting to increase at the same rate as my blood pressure, but I wasn't yet ready to let it go.  I went on to ask why they bothered to put prices on anything in the store if they could apply a different price at the till.
Anyway this went on for some time until it became apparent that the people I was dealing with were largely unresponsive, and couldn't care less what I thought, and the people in the queue were starting to take the side of Nakumat because they were fed up of waiting to pay for their indicatively priced goods – while I attempted to make my point.  So in a fit of pique I left the store without my Barbie.
But, the pain and discomfort, as I drove away and realised that I still needed a present, immediately, and the only place available for me to get it from was Nakumat Karen!
So out of this story what are the key issues for me when it comes to the enactment of consumer legislation.  It was critical that such legislation was put in place so that consumers have some form of recourse in the future when they are being offered a raw deal.  However the legislation alone is not enough it must also be accompanied by:
Will of business owners.  They should want to be doing these things not because it is legislated but so that their customers have a good experience and because it makes good business sense.  However I accept that this has not been the case in the past because of my second point
Choice:  Although the Kenyan market is expanding people still have relatively limited choices in some areas.  Given it is not easy for people to choose to go elsewhere or buy their products on line they are stuck with what they are given and some businesses and service providers use this to their advantage.
Consumer knowledge – without consumer knowledge about their rights it will be difficult for them to hold businesses to account and businesses will continue to act in the same ways that they always have.
So my perfect solution would include a four pronged approach: legislation, increased choice, improved will of business owners to treat their customers fairly because it makes good business sense and increased consumer knowledge.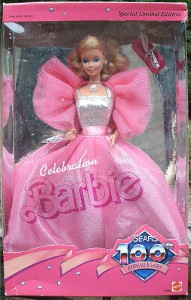 Sam Crosthwaite – Client Service Manager