3. Content marketing during the Corona Crisis
– our thoughts.
With the Corona virus situation changing on a daily basis we have decided to post our series of blogs in very quick succession, whilst the information is still current and relevant. We hope that you find this useful, rather than feeling that we are bombarding you at this difficult time? Any feedback you have on this would be very welcome. You can contact us at info@twentytwentymarketing.com
 
In our third instalment today we will focus on how you may wish to use content marketing during this time. Now apologies for trying to teach "grand mothers to suck eggs", but some of you might be asking what is content marketing? It is a type of marketing whereby brands look to develop relationships with their customers through posting non-promotional content that aims to add value to the audience. Content that is relevant to the category, audience and situation that either entertains, inspires, educates or informs. 
 
We feel that it can be especially valuable during times of crisis if done correctly, when people as we have already explained are not necessarily open to a sales pitch. Adding value now can lead to sales in the future when confidence returns. 
 
However there is a delicate balance to be struck, as Ian Henderson, chief executive of ad agency AML Group says "There's a very fine line between being helpful and flogging stuff on the back of a crisis," So before you dive in ask yourself, do we have the credibility or authority to add value on this topic? Make sure it's a natural, logical fit for your brand.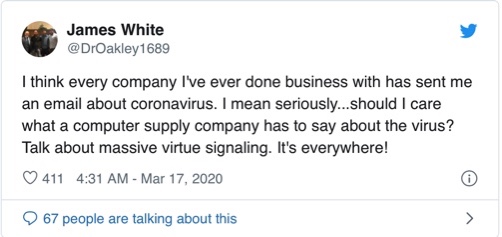 While not every brand needs to interject themselves into the conversation on Corona, others where there is a direct link to their product category, like those in personal finance or health insurance, have a duty to inform users of changes and updates in response to the crisis. 
 
Here is an example of local bank I&M doing it well. They have created an information portal for their customers or potential customers.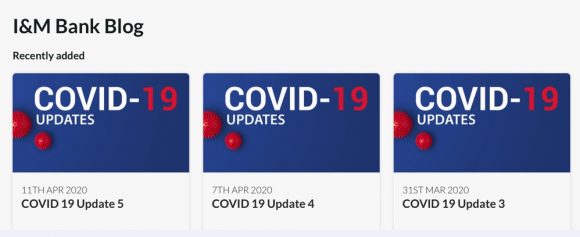 Here are some related topics to consider:Working from homeHome schoolingKeeping children entertainedKeeping the family well fed Keeping fit & healthyDIYGardeningTime managementSome examples of companies (both local and international) working in these spheres are shown below:
Adidas#HOMETEAM providing lots of different on line fitness classes and coaching. Helping people stay fit and healthy whilst at home.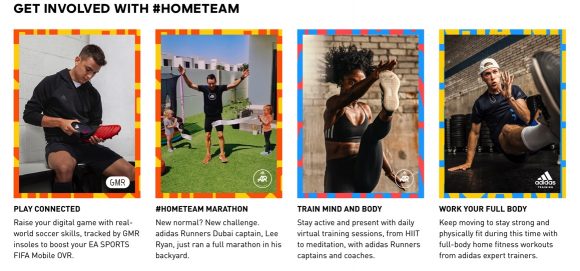 Delish, cooking/recipe site, put together a guide to hosting a virtual dinner party. Completely aligned with their value that food is a means of connection.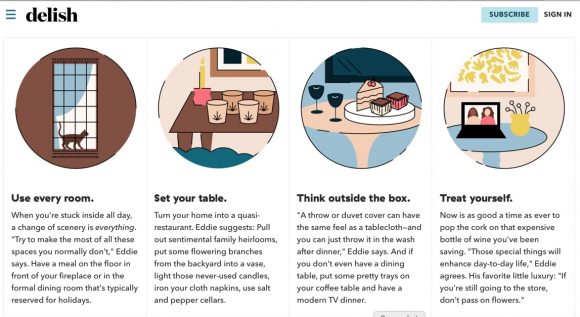 Standard Chartered giving positive advise on managing investments.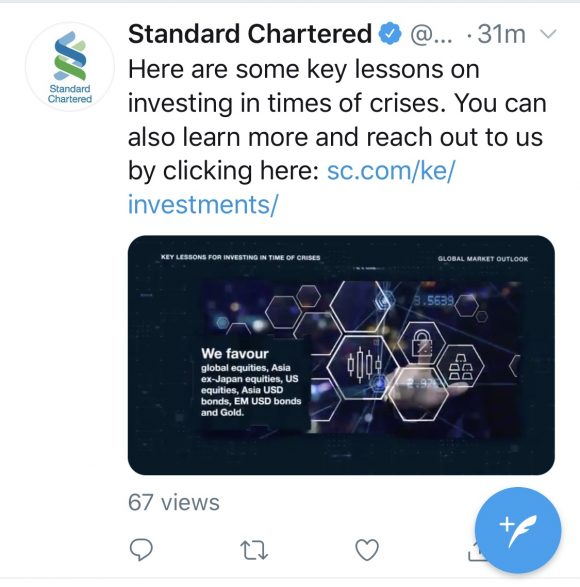 Local company JW Seagon Insurance brokers,showing that you can add value even when departing from your core business, as long as its relevant and you have credibility. They ensured this by partnering with an expert Just Work on the subject.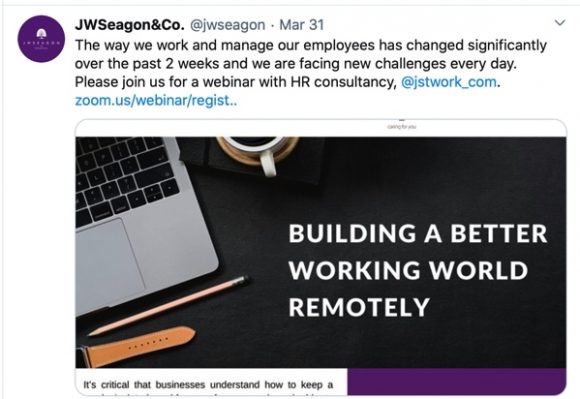 Even the worst-hit sectors, such as travel, can still use content marketing as a brand recognition tool, keeping their name visible.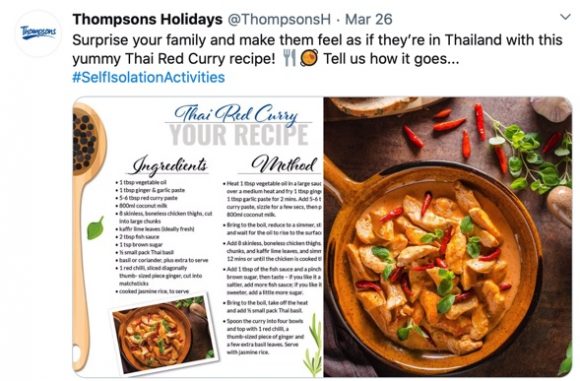 So content marketing really fits in well with the theme of our recent blogs. Consumers by and large are not in the mind set for blatant selling at the moment. So think about how you can continue to engage with them, whilst adding some value in to their lives. As a result you will remain at the forefront of their minds for when the good times return.